For the fifth time in a row, MIFA EQUIPEMENT is taking part this year in HALIEUTIS, one of the biggest African gatherings of professionals in the fishing and aquaculture sectors, organized from 20 to 24 February 2019 in Agadir.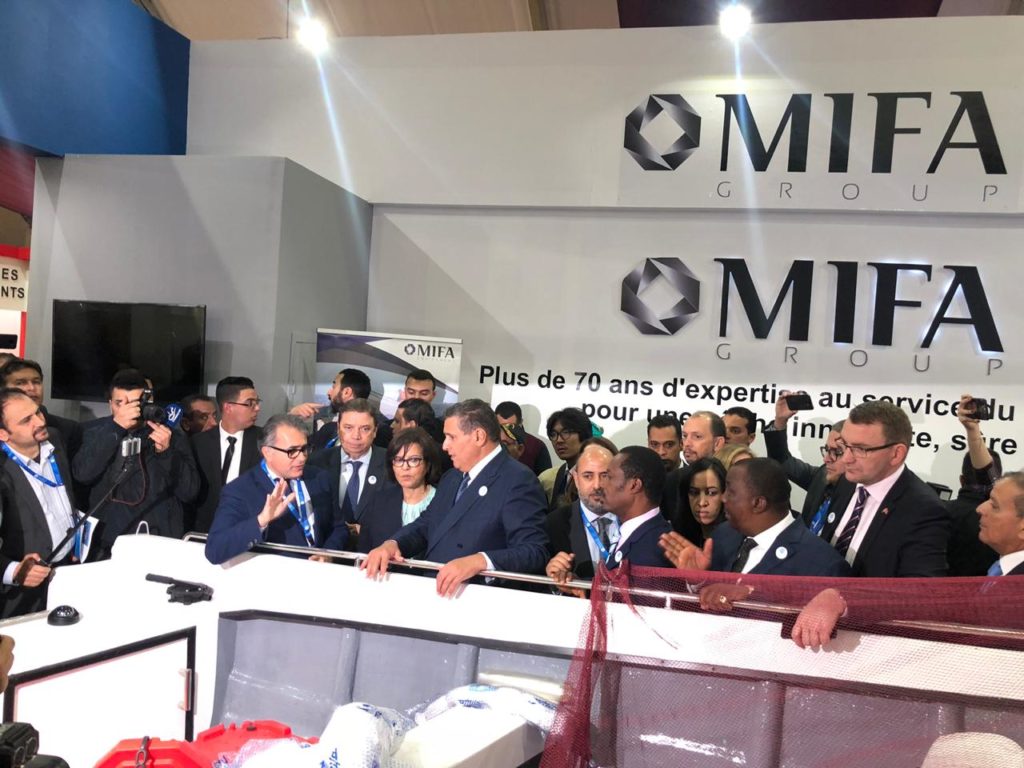 This international event is part of government policy, which aims to upgrade and modernize the various segments of the fisheries sector as well as improve its competitiveness and performance while assisting Moroccan fishermen by the creation of new industrial platforms and a more professional management of fisheries resources.
As part of its contribution to supporting the efforts of the Government in the modernization of the national fishing fleet, MIFA EQUIPEMENT subsidiary of the MIFA Group, installs in Agadir in 2017, a manufacturing plant for fiberglass (Polyester) boats to address the needs of the southern zone of the national territory.
MIFA EQUIPEMENT has dedicated the first production line in its factory to the two barrel Argus 550 barrel, which is approved by the Ministry of Agriculture and Maritime Fisheries, and which is inspired by the model of the traditional wooden boat used in Morocco for several more than a century.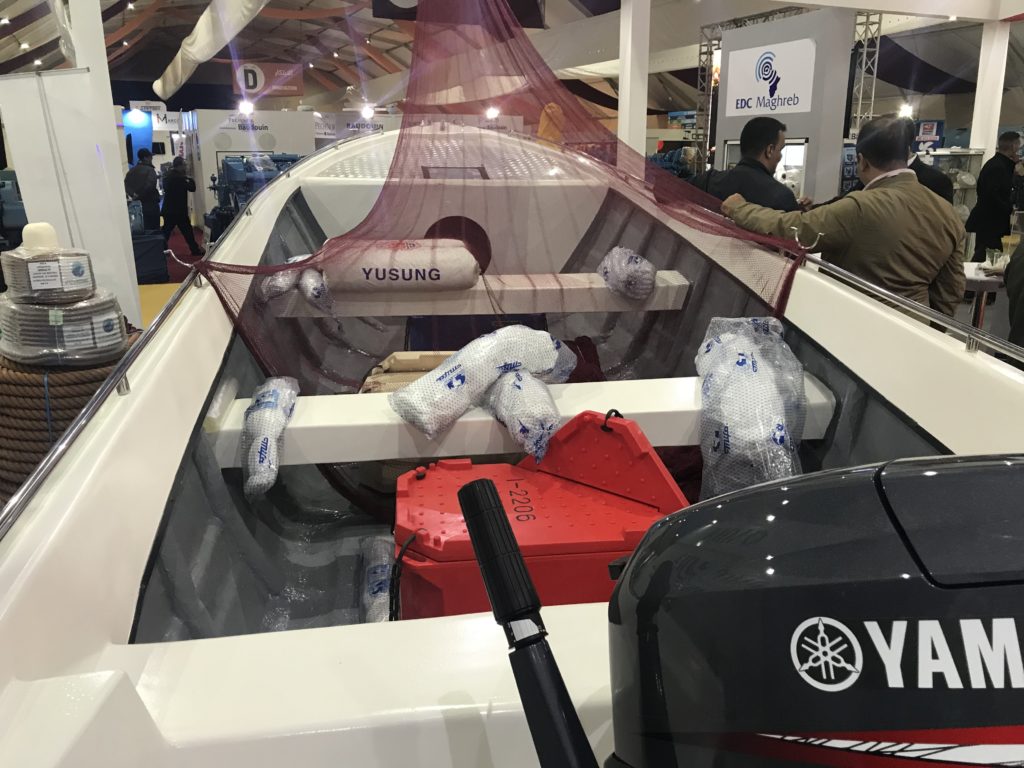 True to this commitment, MIFA EQUIPEMENT launches this year the latest of its boats, the ARGUS 660. In fiberglass, this 3-barrel boat is bigger and more robust and is distinguished by its reliability, quality of construction, its ergonomics and its utilitarian design. It will be sold in a pack called "Flouka Mabrouka" which will also contain a kit of safety and rescue accessories, a batch of weapons to fishing and electronic equipment at the peak of performance.
By its design and the materials used in its manufacture, this model also meets European standards that allow a better valuation of catches, especially for export.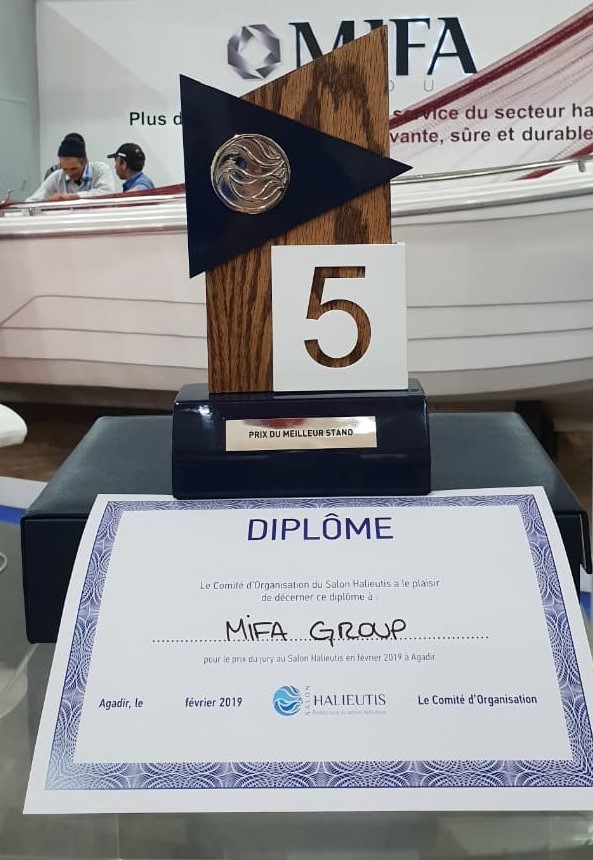 MIFA EQUIPEMENT's "Pack Flouka Mabrouka" Project, a wholly-owned subsidiary of the MIFA Group, is a project that meets the needs of fishermen and industry professionals, providing an innovative way to contribute in a credible and serious way to the efforts of modernization of the artisanal fishing fleet in Morocco.
Not to mention that the MIFA Group has received the prize for the best stand on the occasion of this 5th edition of the Halieutis Show.